Cycling Without Age and BrightRide
Cycling Without Age and BrightRide
A new Chichester community cycling website https://www.brightride.org.uk/ has appeared and their objectives overlap with many similar aims held by ChiCycle. We are excited about working with them but remain slightly jealous because their website looks considerably more professional than ours.
Richard Turnbull has politely contacted us for support with the BrightRide Cycling Without Age Project and we are really pleased to hear that someone is working towards such a wonderful idea for inclusive cycling.
The project is to make a community trishaw available, and to organise volunteer pilots take elderly and isolated members of the community out for bike rides to get fresh air.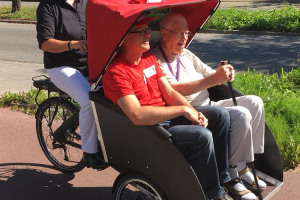 Anyone who supports this project idea might wish to pledge towards their spacehive community fund.
You can also volunteer to do some of the pedalling on this link
We have included a page in our menu bar about the project which is also shown below.